Jan 11, 2022 8:00 pm
, , , , ,
The North/South Consonance Ensemble
Sandra Moon, soprano
Lisa Hanen, Flutes
Gary Hamme, English Horn
Susan Jolles, Harp
Jordan Dodson and Dan Lippel, guitar
Arthur Moeller, violin
Michael Haas, cello
Max Lifchits, piano/conductor
Read More...
Live Streaming from St. John's in the Village in New York City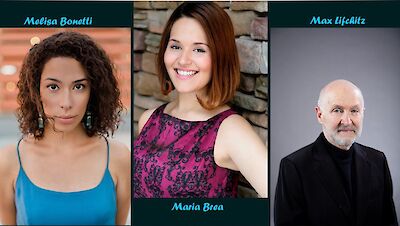 View Mixed Accents! Vocal and instrumental music from Cuba, Puerto Rico, Venezuela and the US
Nov 14, 2022 8:00 pm
Scorca Hall - National Opera Center, 330 7th Ave, New York, NY, 10001
Maria Brea, sporano
Melisa Bonetti, mezzo-soprano
Max Lifschitz, piano
Read More...
Works by Ruth Crawford-Seeer, Odaline de la Martinez, Auerlio de la Vega, Robert Fleisher, Osvaldo Golijov, James Kachulis, Max Lifschitz, Robert Marting, William Ortiz & Francisco Zapata-Bello.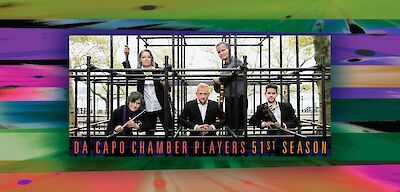 View Da Capo Chamber Players Perform Nighttime
Dec 11, 2022 8:00 pm
Tenri Cultural Center, 43 W 13th Street, New York, NY, 10011,
Read More...
Juxtapositions
Eminent composers with whom Da Capo has worked closely for decades will be juxtaposed with young, budding talents and recent discoveries:
Tenri Cultural Institute, West 13th Street, NYC
Amy Williams – First Lines (2006)
Lei Liang – Gobi Canticle (2004)
Davidovsky – Quartetto No. 4 (2005)
Charles Wuorinen – Trio for Violin, Cello and Piano (1983)
Robert Martin – Nighttime (1979)
Jason Eckardt – After Serra (2000)
GUEST ARTISTS
James Baker, conductor
Lois Martin, viola
Yoshi Weinberg, flute